Yes, you can help us to promote this site!
Download our flyer, print it and share it with others...
Anyone, anywhere, now here:
If you want to participate in this blog, i.e. write interesting and easy to follow tutorials and blog posts about digital self-defense, coding, or FOSS - then we invite you to become part of term7. Write us an encrypted email and let us know how you want to contribute. Guest features are a welcome addition too!
Contact us and we will respond.
We keep our promises.
PREVIEW:
---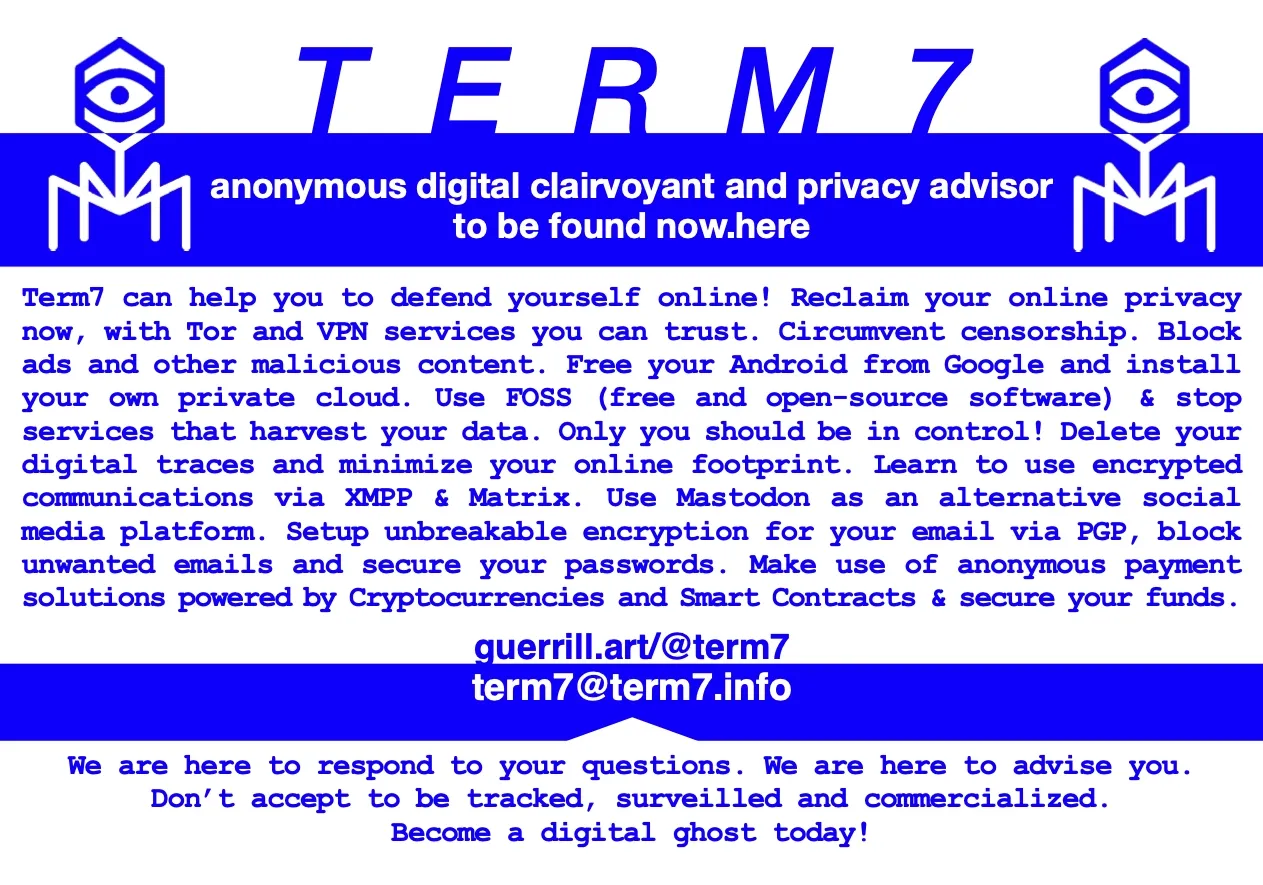 ---
UPDATE:
Download our icon pack with the term7 logos and the links to our website as QR codes (both clearnet and darknet):
Maybe you want to design your own version of our flyer?
Maybe you want to produce a rubber stamp and place term7 logos and QR codes with invisible ink that only glows under UV light on random flyers?
Do with it whatever you want!
01.05.2023